Government to end Green Homes Grant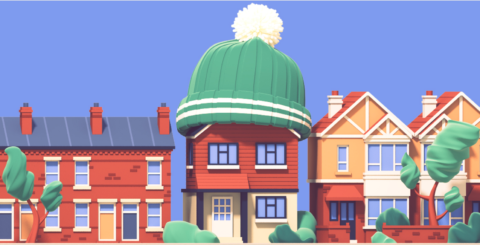 Following a Government review, it has been confirmed the Green Homes Grant Voucher Scheme will close to new applications on 31st March 2021.
The scheme, which was launched in September 2020, was designed to provide a new financial incentive for homeowners and landlords to make energy efficiency improvements to their properties, while also cutting UK carbon emissions and giving the economy a short-term boost. The Government had planned to run the scheme until next year, but it has confirmed it will now close at 5pm on 31st March 2021.
Applications made before the end of March deadline will be honoured and any vouchers already issued may be extended upon request. Any possible extensions will need to be discussed directly with the Green Homes Grant Voucher provider.
The remaining £300m in funding from the scheme has been re-routed to energy efficiency projects administered by local authorities. The funding will focus on delivering energy saving upgrades and low carbon heating to homes through local authorities in England, meaning tens of thousands more low-income households will be able to be upgraded. Further details of the Local Authority Delivery scheme extension will be announced later this year when it is formally launched for applications from Local Authorities.
Other incentives remain available
Other long-standing financial incentives are still available for installing a heat pump, including the Renewable Heat Incentive (RHI). The Domestic RHI, which is open to new applications until March 2022, provides quarterly payments to homeowners for up to seven years for the amount of clean, green renewable heat their heat pump system produces. With the Domestic RHI, the payback period for a heat pump is normally around five years.
Guy Ransom, commercial director at Finn Geotherm, said:
"Whilst we are slightly disappointed that the Government has felt it necessary to change its policy at such short notice, we nevertheless continue to celebrate the availability of the RHI, as this provides a less bureaucratic, and in many cases more financially rewarding, benefit to our clients. Ultimately, we are concerned to maximise the ability of homeowners to access heat pump technology. The retention of the Domestic RHI until March 2022 will continue to help thousands of people to do this."
Contact us if you would like to discuss your heat pump project or to find out more about the Domestic RHI. For more information on the end of the Green Homes Grant, click here.
30th March 2021