What are the benefits of a heat pump?
Both ground and air source heat pumps offer significant advantages over conventional heating systems such as oil and gas, or indeed alternatives such as biomass and LPG.
Our infographic shows just some of the pros of using a heat pump for your heating and hot water – but there are many more.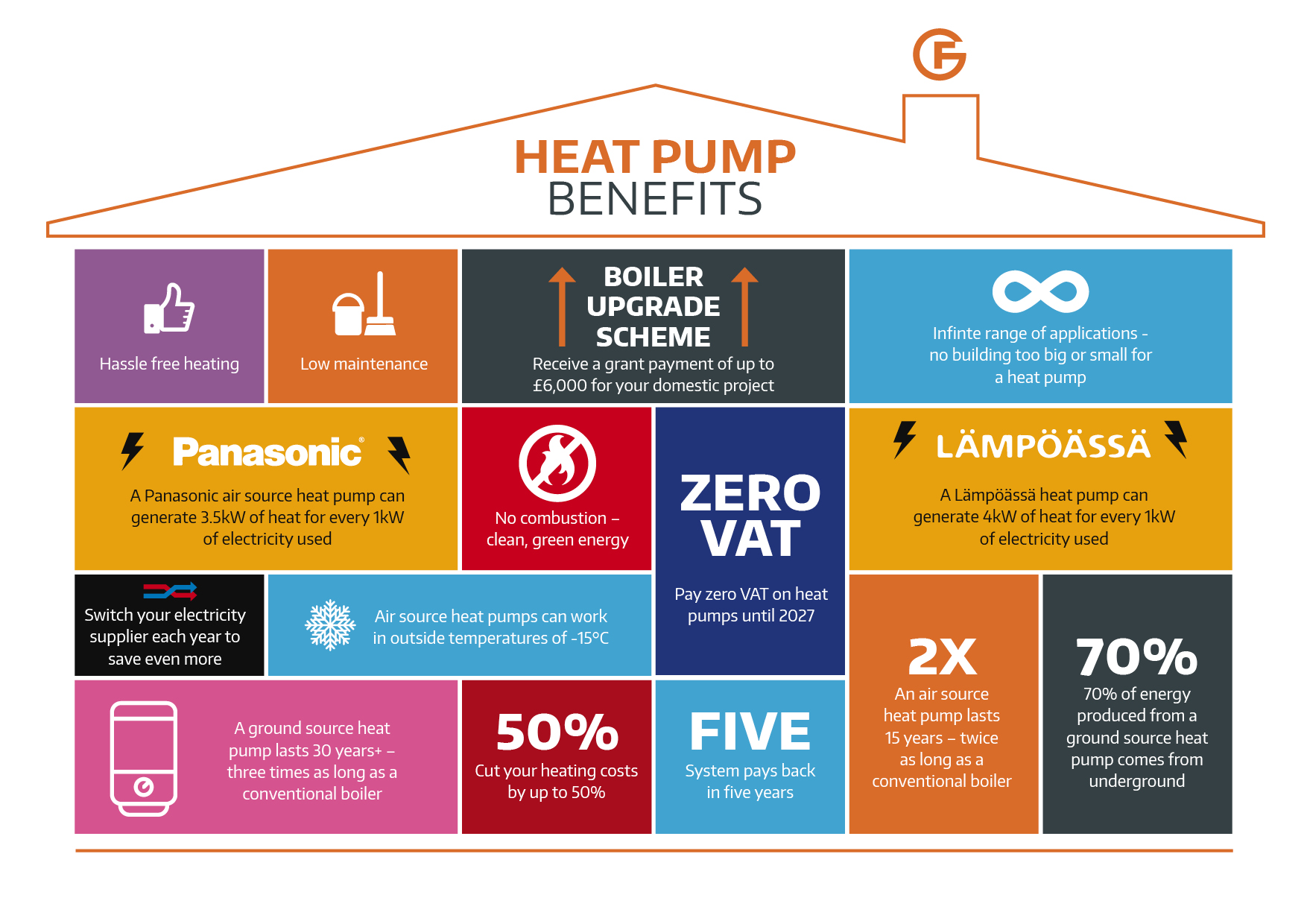 Reduce your heating bills – ground and air source heat pumps are highly energy efficient
Future-proof your bills – heat pumps are a sustainable alternative to the volatility of fossil fuels
Get paid to switch – receive Renewable Heat Incentive (RHI) payments for ground or air source heating
Protect the environment – cut your carbon emissions by choosing renewable, energy efficient heating
Find out more in our short video:
Our Products pages provide more information on the features of both ground and air source heat pumps, as well as the leading range of systems we offer from Lämpöässä and Panasonic. See also our FAQs page for commonly asked questions or contact us if you have a more detailed query.