Trust your heating system to a company with demonstrable skill and experience
Finn Geotherm is East Anglia's leading heat pump supplier and installer. We are one of the longest established renewable heating companies in the UK heating, ventilation and air conditioning (HVAC) and refrigeration, air conditioning and heat pump (RACHP) industries. We have developed a level of expertise in ground source heat pumps and air source heat pumps far in excess of our competitors. Established in 2006, we've gained years of installation experience across virtually every type of property imaginable. We've banished the misconception that renewable heating only works for new builds by creating successful installations for homes and businesses of all ages, styles and sizes.
Using our intricate knowledge of the workings of heat pump systems, we have also been able to design and install passive cooling within a number of projects to deliver year-round comfort for some of our commercial customers.
Reliable systems
Because we have chosen to concentrate solely on the design and installation of ground and air source heat pumps, we have become trusted experts in this field. As a result, we are the UK's only approved installer of the state-of-the-art Finnish ground source systems from Lämpöässä. We are one of only a few 'expert installers' for Panasonic, which manufacture some of the most advanced, efficient and high performance air source heat pump ranges on the market. We also service and maintain Dimplex air source heat pumps.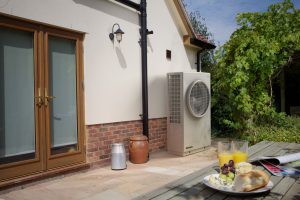 A safe pair of hands
Finn Geotherm are extremely well qualified when it comes to specifying, installing and servicing heat pumps. We were among the first companies to gain Microgeneration Certification Scheme (MCS) accreditation. We are also members of the Renewable Energy Consumer Code (RECC) and the Ground Source Heat Pump Association.
Finn Geotherm is a silver member of Constructionline, having been validated under PAS 91 and SSIP, which shows our commitment to high standards in the construction industry
Award-winning
In addition, we are delighted to have been shortlisted for and won numerous industry and business awards for our installations and Finn Geotherm itself. Some of our recent projects have been recognised with awards for Renewable Heat Project of the Year, Ground Source Heat Pump Installer of the Year for both commercial and domestic properties, Domestic Air Source Installation of the Year and the Sustainable Project of the Year. We believe we can deservedly say that we are "The Renewable Heating Experts".
Dedicated team
All our team have a real passion for renewable heating, which is why we have chosen to specialise in this area. Everyone takes tremendous pride in the role they perform and we know that we are only ever as good as our last installation.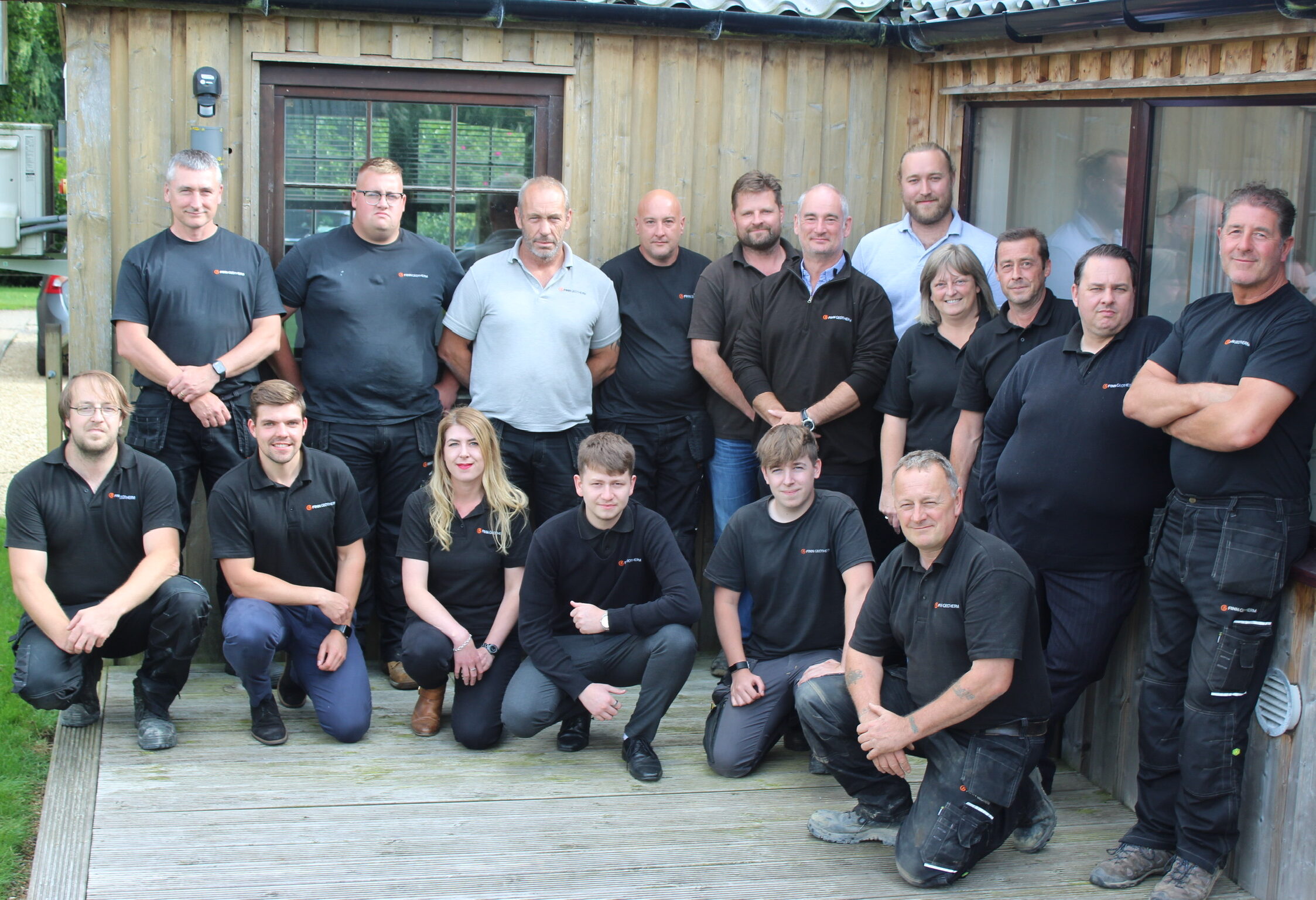 Expanding business
Our business continues to go from strength to strength, with significant recruitment drives in 2015 and 2021 to take on additional staff as demand for our expert services to undertake heat pump projects continues to grow.
In 2015, we trebled the size of our office. This has provided a great space for our enhanced team to work from, and enabled us to create a bright new renewable energy showroom where customers can view our range of heat pump products.
And, as you would expect, our office includes a ground source heat pump system which provides heating and hot water for the whole building, and ensures a warm welcome for our visitors. We've also incorporated a heat recovery and ventilation system to provide year-round fresh air and summer cooling for all our hard working staff.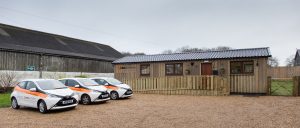 "I can't fault the service from Finn Geotherm. Their approach throughout my project was very professional, highly knowledgeable and friendly. Each stage of the installation was meticulously planned and efficient."
Paul Tyrrell, South Norfolk
"I am very satisfied and impressed by the service, professionalism and obvious expertise in their field demonstrated by Finn Geotherm, since first contact and subsequently throughout the entire process of installing and commissioning my new Panasonic air source heat pump. The system is delivering everything I had hoped for in terms of heating, hot water and reduced electricity usage. It was also so easy (with Finn Geotherm's help) to apply for the Renewable Heat Incentive payments."
G. Roche, Halesworth, Suffolk
"Finn Geotherm have provided us with an excellent system and great technical support over the last 10 years."
Jandré Smuts, Head of Estates at The Zoological Society of East Anglia