Double win at National ACR & Heat Pump Awards 2017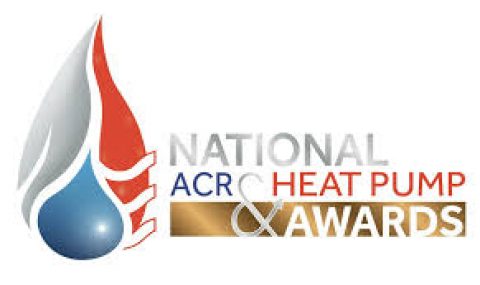 Leading ground and air source heat pump installer Finn Geotherm, has won two highly prestigious industry trophies at the National ACR & Heat Pump Awards 2017. The company was also highly commended for a third.
Finn Geotherm was awarded the Non-Domestic Ground Source Project of the Year Award for its landmark installation at RAGT Seeds in Cambridgeshire. The ground source heat pump system provides both heating and passive cooling for six of RAGT Seeds' glasshouses which are used for developing crops. The installation has revolutionised the way in which RAGT Seeds heats and cools its glasshouses, not to mention producing significant cost and energy savings.
The company also won the Domestic Ground Source Project Award for its ground source heat pump installation at Weybourne Mill – a picturesque 18th Century tower windmill in North Norfolk. The system specified and installed by Finn Geotherm provides low maintenance heating and hot water for the whole house, including a mill bedroom all the way up on the fifth floor.
In addition, Finn Geotherm was highly commended within the Heat Pump Installer of the Year category.
The sought-after National ACR & Heat Pump Awards celebrate excellence in innovation, projects, installations and environmental successes in the air conditioning and refrigeration and heat pump industries. They bring together manufacturers, end users, distributors, heating engineers, ACR contractors and consultants from across the country.
Guy Ransom, commercial director of Finn Geotherm, said:
"We are absolutely delighted to have won two awards at the National ACR & Heat Pump Awards and to be highly commended for a third. We undertake every single installation with the utmost care and attention to detail to ensure that we deliver the best possible heating and hot water system to meet the needs of each customer. It's the way we have always run Finn Geotherm throughout our 10 years in business. To be recognised in these top national industry awards is a fantastic achievement and testament to the hard work and dedication of the entire Finn Geotherm team."
David Alston, technical director at Finn Geotherm, added:
"The RAGT Seeds project was our most complex and largest ground source installation to date, which took months of meticulous planning and careful installation, but has achieved some truly remarkable results for the customer. Similarly, the windmill at Weybourne, really gave us something to get our teeth into to ensure the heating and hot water generated by the ground source heat pump would circulate effectively all the way through the house including up to a bedroom on the fifth floor of the mill tower. We're extremely proud of both these installations – and all of our others to date – so to be awarded these titles which recognise the best in the industry is a truly great accomplishment."