Winner! Finn Geotherm scoops National Energy Efficiency Award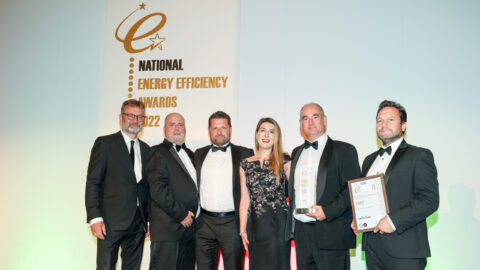 We are very proud to announce that we have won a National Energy Efficiency Award for a landmark air source heat pump project we installed, which is the first of its kind in Europe.
Finn Geotherm has been presented with Renewable Heat Project of the Year for an air source heat pump project undertaken at Paragon House in London. The installation saw Finn Geotherm installing the first Panasonic 210kW air source heat pumps in Europe to provide heating and hot water for the 11-storey teaching block owned by the University of West London (UWL). Finn Geotherm designed and installed the heating system, which replaced an existing gas boiler and is expected to save around 1,058,000kWh of energy per year.
Paragon House is one of three decarbonisation projects Finn Geotherm has completed for UWL. Across the three projects, an annual saving of more than 500 tonnes of CO2 is expected to be made.
David Alston, technical director at Finn Geotherm, said:
"We are absolutely delighted to have won this national award. This was a highly significant project, which saw us installing the first of these colossal 210kW Panasonic air source units anywhere in Europe. The project demonstrates the vast opportunity for air source in commercial applications, particularly in areas where ground source heat pumps aren't an option due to space limitations in city centre locations. I am immensely proud of the expertise of the team at Finn Geotherm who worked so hard to deliver this landmark installation, which is helping UWL to make huge reductions in its carbon emissions."
Read more about the project in our case study.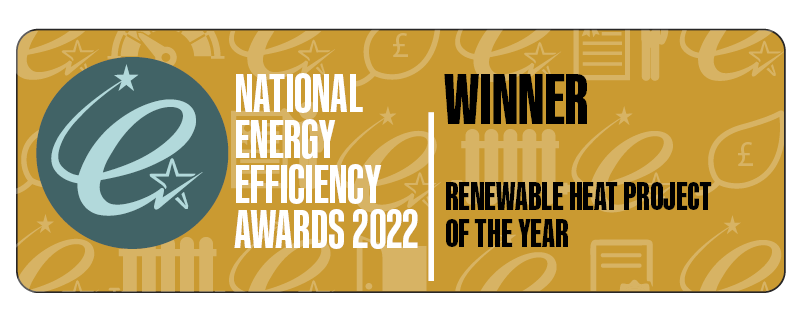 3rd November 2022