New machinery added to Finn Geotherm's armoury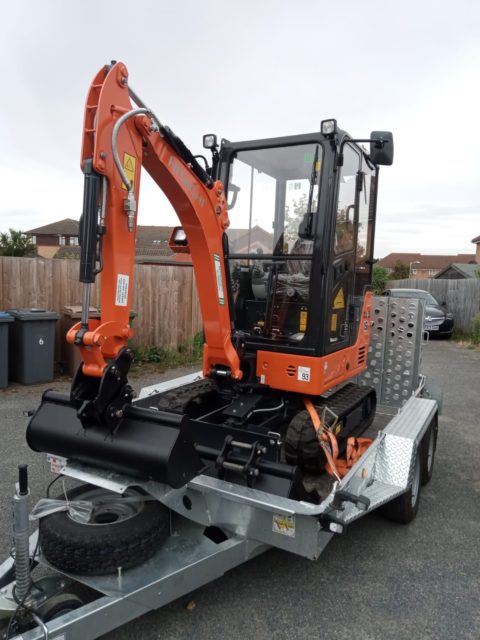 We have added an exciting new piece of machinery to the Finn Geotherm armoury.
This Hitachi Zaxis Excavator will enable us to undertake more of the groundworks ourselves for heat pump installations.
We were fortunate to obtain a 20% grant to support the acquisition through the New Anglia Small Grant Scheme, which is part-funded by the European Regional Development Fund (ERDF).

Guy Ransom, commercial director at Finn Geotherm, said:
"Thanks to the support of the New Anglia LEP ERDF Small Grant Scheme, we are delighted to have this new excavator which will be of huge benefit to our business and operations. Having just employed two new groundworkers, we have already allocated the new staff and excavator's time on projects for the next six months, starting with our next district heating scheme."
11th September 2019