Don't get left out in the cold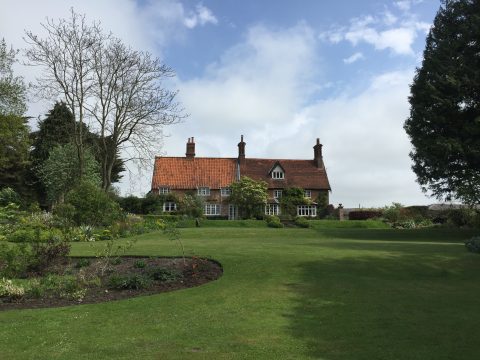 If you have a lovely home, you'll want to be able to enjoy it all year round but heating, especially for larger or older properties, can be a significant expense. Heating isn't just of benefit to you – warmth and a consistent temperature also helps to maintain the condition of your property and your possessions inside it.
While traditional methods such as oil and gas are costly and both are subject to volatility of supply, not to mention the additional hassles associated with arranging fuel deliveries, renewable heating offers many advantages.
Solar panels and biomass have both been extremely popular renewable technologies in recent years, boosted by the access to government grants which were available at the time. The boom in solar saw streets of homes erecting panels on their roofs to generate their own electricity. The limitations of this technology – not being able to store energy generated to use it at times when it is dark for example – and the reduction of grants to complete installations has had a direct impact on the number of installations taking place today. The advent of battery storage, which is still in its early infancy, may well give this technology a new lease of life again in the future.
Biomass – the burning of organic materials such as scrap lumber and cereals – has also become widely used for heating and hot water generation, again with a helping hand from government incentives. This technology still relies on the purchase of 'fuel' to burn such as wood chips, which again have seen an impact on prices and government subsidies for new installations reduced.
Heat pumps have been used for decades in Scandinavian countries but it's only really in the past 10 years that people in the UK have begun to recognise the great potential of this renewable technology for heating and hot water. Heat pumps are non-combustion systems – they don't burn anything – meaning they are not only better for the environment, but they are immune from fuel price rises in oil, gas, wood etc or supply issues. A ground source heat pump simply takes energy from the ground and an air source heat pump takes energy from the air, both turning it into hot water for heating and hot water taps. Heat pumps work at their most effective rate when they provide steady state low level heating, meaning that you can leave them on and enjoy a warm home while still achieving significantly low energy bills.
A ground source heat pump is particularly ideal for larger properties with land around them to install the ground loop that collects the energy needed to make the system run. It is currently considered one of the best heating options because of the generous government payments, known as the Renewable Heat Incentive (RHI), which are available to homeowners who choose to have it installed. These payments are set to be reduced soon so if you are considering a ground source heat pump, it is advisable to get the installation completed and yourself locked into the current RHI rates. Don't get left out in the cold.
This originally appeared on the Fine & Country Property Lifestyles blog, July 2017.