The heat pump market is hotting up – but still has so much untapped potential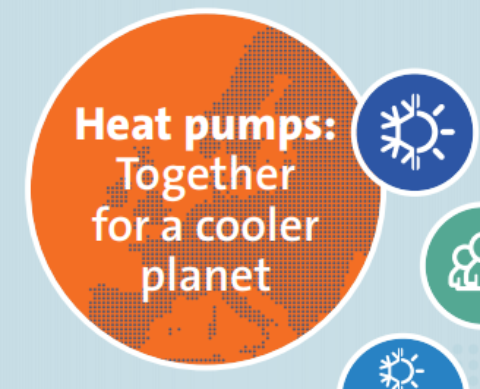 We read with interest the latest market data from the European Heat Pump Association. Last year, the European heat pump market grew by 12% – it's fourth consecutive year of double-digit growth.
A fantastic 11.8 million units have been installed across Europe, but with heat pumps heating slightly less than 10% of all buildings, there is still so much untapped potential.
France is leading the charge with 275,000 heat pumps sold in 2018, followed by Italy and Spain. The UK ranks 11th, having sold 27,000 units last year.
It's encouraging to see this ongoing growth in the market as people switch to heat pumps for both new and retrofit projects. However, there is still so much that can be done to capitalise on the great opportunity presented by heat pumps to deliver cheaper, more energy efficient heating – particularly as we strive to reach net zero carbon emissions.
The EHPA's infographic illustrates some of the key stats from the latest market data: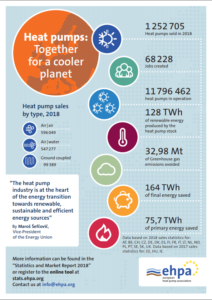 19th July 2019