Winner! Finn Geotherm scoops national HVAC award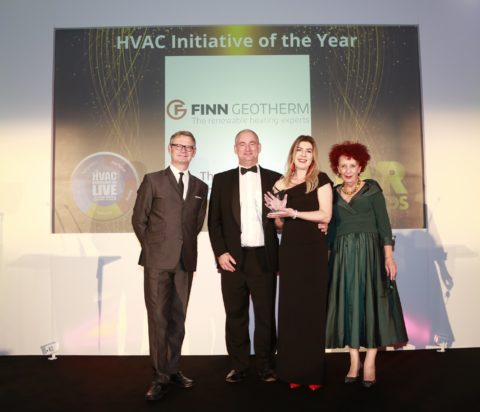 Finn Geotherm has beaten off stiff national competition to win a prestigious award for its heat pump project at 17th century Raynham Hall near Fakenham.
Finn Geotherm won Heating, Ventilation and Air Conditioning (HVAC) Initiative of the Year in the Heating & Ventilating Review (HVR) Awards 2019. The awards have been championing innovation, excellence and achievement across the heating and ventilating industry for the past ten years and the HVAC Initiative category saw Finn Geotherm competing as the only installer alongside national heating manufacturers. Finn Geotherm was presented with the award for its ground source heat pump installation at Grade 1 Listed property Raynham Hall to replace its old and ineffective oil boiler.
Built in 1621, Raynham Hall is a spectacular property set in 5,000 acres. It is lived in by Charles, the 8th Marquess Townshend, who inherited the property in 2010. At £36,000, the annual heating bill was too expensive and the boiler desperately needed to be upgraded. Finn Geotherm specified and installed a ground source heat pump which has cut heating costs at Raynham Hall by 64%. The amount of energy consumed has been reduced by 72.6%.
Guy Ransom, commercial director at Finn Geotherm, said:
"We are absolutely delighted to have won this HVR Award for an installation which has made such a difference at Raynham Hall. Raynham Hall is an ideal illustration of the massive impact a heat pump can have in heating properties of any age or size. Heat pumps are so often overlooked as there is still the misconception that all homes must have a good Energy Performance Certificate rating or high levels of insulation installed for a ground or air source system to work effectively. This is simply not the case, as the installation at Raynham Hall proves. We hope that through initiatives such as these prestigious awards, we can encourage more people to consider heat pumps as a viable solution in the transition from fossil fuelled heating and the desperate need to cut carbon emissions."
A judging panel of esteemed industry experts deemed the project to be a worthy recipient of this accolade, commenting:
"Finn Geotherm demonstrated that, contrary to popular belief, a ground-source heat pump can be successfully installed in large, low-insulated buildings. The installation at Raynham House was particularly challenging due to its Grade I listed status, but with careful consideration and planning it was completed without any impact on the infrastructure of the house. The system boasts a reduction of 72.6% in energy consumed and 64% in annual heating costs."
See the Raynham Hall case study for more information on this award-winning project.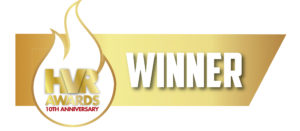 25th October 2019