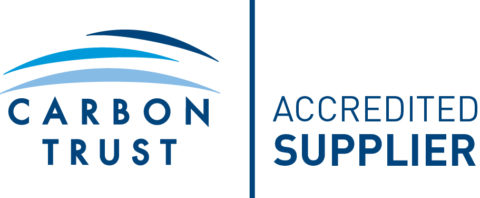 Ground and air source heat pump installer Finn Geotherm, has become Carbon Trust accredited. Under the scheme, installations carried out by Finn Geotherm for small and medium sized businesses may be eligible for funding by the Trust of up to £10,000.
The Carbon Trust's mission is to accelerate the move to a sustainable, low carbon economy. Its Accredited Supplier scheme is the UK's market-leading initiative for high quality energy efficient equipment and renewable technology suppliers, providing independent validation and recognition of a supplier's skills and services. Accredited suppliers must meet or exceed criteria set by the Carbon Trust, which is designed to examine their capability to deliver thoughtful, well-designed energy efficient and renewable energy systems.
Finn Geotherm is one of only a limited number of UK heat pump companies accredited by the scheme. By achieving Carbon Trust accreditation, Finn Geotherm is able to undertake installations for small and medium sized businesses that may be eligible to receive up to £10,000 from the Carbon Trust Green Business Fund towards their energy saving equipment purchase.
Guy Ransom, commercial director at Finn Geotherm, said:
"We are very pleased to have achieved Carbon Trust accreditation. The accreditation not only recognises our expertise in ground and air source heat pumps, but it also gives us the opportunity to further help small and medium sized businesses who are considering installing renewable energy systems and may benefit from the Carbon Trust Green Business Fund."
Click here for details on the Carbon Trust and the Green Business Fund.