Changes to funding for domestic heat pump projects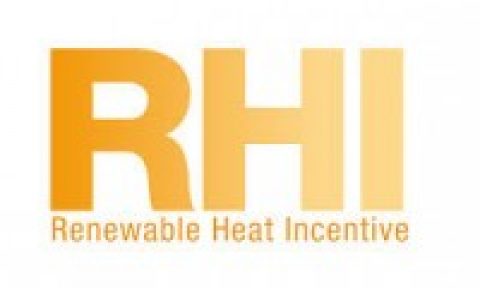 The Government has confirmed plans to end the Domestic Renewable Heat Incentive (RHI) on 31st March 2022. The long-standing green funding scheme was introduced in April 2014, following the successful launch of the Non-Domestic RHI in November 2011.
Currently, the Domestic RHI provides quarterly payments to homeowners for seven years based on their heat requirement via an assessed Energy Performance Certificate (EPC). With the Domestic RHI, the payback period for a heat pump is normally around five years.
Homeowners who are already registered on the scheme prior to the end date will continue to receive payments for the remainder of their term.
The Non-domestic RHI scheme ended in March 2021.
New funding to be launched – Clean Heat Grant
As part of its commitment to cutting carbon emissions and achieving net zero by 2050, the Government is intending to replace the Domestic RHI with a new scheme from April 2022 – the Clean Heat Grant.
Further details on the Grant and which heating systems will qualify are set to be announced later this year. It is expected that homeowners who successfully apply for the Clean Heat Grant will be able to claim a one off, flat-rate payment of £4,000, delivered through a voucher scheme. The Department of Business, Energy and Industry (BEIS) has suggested the voucher system will operate on a first come, first served basis.
The full eligibility criteria is yet to be announced but existing households and small non-domestic buildings across the UK will be eligible to apply. New-build homes will not qualify – the same as with the current Domestic RHI. It is expected that eligible households may need to have a high performing-level of insulation already in place, and a valid EPC obtained within the last 10 years.
Finn Geotherm will continue to monitor plans for the Clean Heat Grant so keep checking the blog for details.
Guy Ransom, commercial director of Finn Geotherm, said:
The RHI scheme has played a significant role in supporting the uptake of heat pumps as a renewable heating system for homeowners and we will be sad to see it go. Until March 2022, we will be doing our utmost to help consumers who are keen to capitalise on this brilliant technology, take full advantage of the Government's RHI scheme. If you are thinking about a heat pump project, don't delay – talk to us to find out how you can install your system and get signed up to the Domestic RHI before March 2022.

The Government must continue to act to keep the country on track to meet its net zero carbon commitment. We all know how easy it is to just replace an old oil or gas boiler with a new one and so it's these incentives which encourage homeowners to make the change to renewable heating that will remain key to the wider adoption of heat pumps. We await details of the Clean Heat Grant with interest.
Contact us if you would like to discuss your heat pump project or to find out more about the Domestic RHI and Clean Heat Grant.
19th May 2021