Clean Heat Grant could provide £7,000 for heat pump projects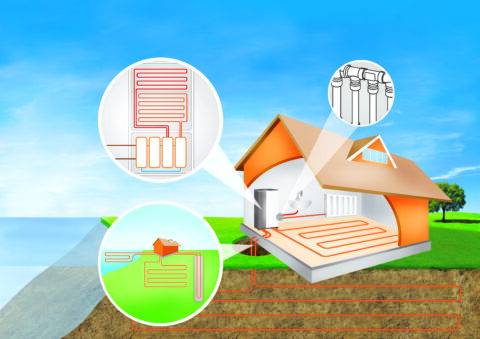 With the Renewable Heat Incentive (RHI) ending in March 2022, we've been keeping a close eye on the Government's proposed plans to introduce a new Clean Heat Grant to help support consumers looking to switch to renewable heating such as a heat pump.
While the Clean Heat Grant was originally set to provide a £4,000 upfront payment for heat pump installations, a recent report in The Times suggests this is expected to be increased to £7,000 under new plans being considered by the Prime Minister.
The Clean Heat Grant will provide a great opportunity for anyone looking to replace their oil or gas boiler at home with a heat pump from April next year. While the current RHI scheme offers smaller quarterly payments – ranging from around £192 to £1,175 depending on ground or air source and size of the system – for seven years, the Clean Heat Grant will be a one-off large lump sum which is paid upfront at the start of the heating project. With an average air source heat pump costing around £10,000 to install, the proposed £7,000 grant will make a huge contribution towards the initial outlay. The system will then deliver monthly savings for consumers on their heating bills from the moment it is up and running.
Guy Ransom, commercial director at Finn Geotherm, said:
"We welcome this latest news that the Government is considering increasing the Clean Heat Grant incentive to enable more people to switch to heat pumps. Heat pumps are the best option when it comes to renewable heating, but these projects require investment from the homeowner and so the Clean Heat Grant will be essential in helping them to go ahead. Heat pumps are an energy efficient, highly effective means of heating homes of all ages and sizes, which will enable us as a nation to make the urgently needed reduction in the amount of carbon emissions produced from domestic heating."
More news is expected on final plans for the Clean Heat Grant very soon, possibly in advance of the Cop26 climate change conference in Glasgow at the end of October. An update on the Heat in Buildings Strategy is also set to be announced shortly. We are closely monitoring these and will report back once any more information is available.
In the meantime, if you would like more information on the grant or to discuss your heat pump project, please email us.
14th October 2021