Felixstowe heat pump project shortlisted for national energy efficiency award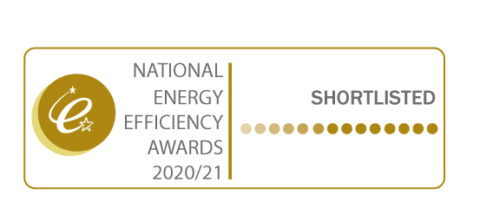 We are pleased to announce that our energy efficient communal heat pump, which heats 113 homes in Felixstowe, Suffolk, has been shortlisted in a prestigious national awards scheme.
We installed the district heating project on the Grange Farm estate for Flagship Group housing association. The installation has just been shortlisted in the Renewable Energy category of the National Energy Efficiency Awards, which aim to recognise best practice within the energy saving and efficiency industry.
The installation comprises a six-phase, £1.4million ground source heat pump project for 113 homes at Grange Farm. The system Finn Geotherm installed provides heating and hot water for each property from a central heat pump. The project has cut heating bills for residents, as well as energy use and carbon emissions, all by 70%.
Guy Ransom, Commercial Director at Finn Geotherm said:
"We are delighted to be shortlisted for our installation in Felixstowe. This project has made a huge impact not only in ensuring homes on the estate are adequately and efficiently heated but also in delivering cheaper bills, and reduced carbon emissions and energy use. It was a privilege to install the system and to be shortlisted for a prestigious national award is testament to the hard work of the entire team at Finn Geotherm."
Madeleine Jefferies, Head of Housing at Newtide Homes (Flagship Group's housing provider), said:
"Fuel poverty is a serious issue which can affect the wider community, and we're always looking at ways to make our tenants' homes more affordable and giving people some breathing space when things get tough. Our tenants in Felixstowe have already seen a difference in their prices and we're delighted that we can help to make a difference."
Winners of the National Energy Efficiency Awards will be announced in February. Read more about the Grange Farm project.
19th January 2022