Finalist! Finn Geotherm shortlisted for Suffolk heating and cooling project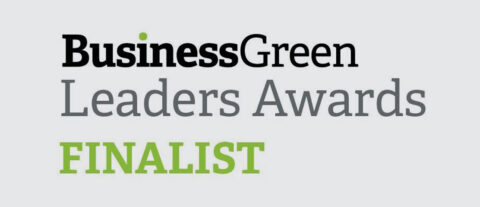 Finn Geotherm has been shortlisted in the BusinessGreen Leaders Awards 2021. These are the UK's most prestigious and high profile green business awards that bring together the best and brightest from across the green community to celebrate the projects, individuals, teams and organisations that are redefining what it means to be a successful business.
We are shortlisted in the Renewable Energy Project of the Year category for the ground source heat pump installation we completed for West Stow Anglo-Saxon Village in Suffolk. The project saw Finn Geotherm install a new renewable heating system with passive cooling, which ensures the visitor centre and café remains at a constant, comfortable temperature all year round – something that is particularly vital for preserving the facility's precious artefacts. Energy use and carbon emissions have been cut by 70%, bolstering West Suffolk Council's commitment to achieving net zero carbon emissions by 2030.
Guy Ransom, commercial director at Finn Geotherm, said:
"We thoroughly enjoyed working on this project at West Stow, which has made such a difference to the site, both in terms of energy use and carbon emissions, and also in creating a more welcoming environment for visitors all year round. We are delighted to have been shortlisted for this BusinessGreen Leaders Award in recognition of our ground source heat pump installation, which showcases leading edge renewable technology at a site which dates back to AD 420-650."
Winners will be announced in September. To find out more about the project at West Stow in the meantime, read our case study.
12th July 2021