Greg Barker Confirms RHI Approved by Parliament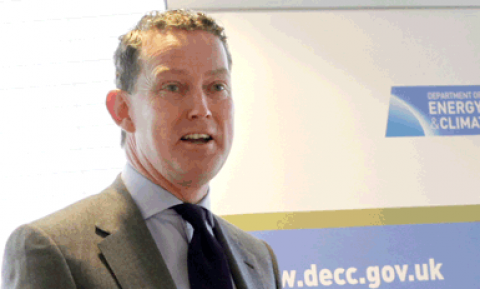 Minister for the environment, Greg Barker, confirmed yesterday evening, via his Tweet account, that the domestic RHI has finally been signed and brought into law by the Commons. Thanking everyone that had helped to make the RHI a reality, he confirmed that this monumental incentive programme would be launched before Easter. Other tweeters confirmed that the RHI regulations had been unanimously approved by the Commons committee.
After 4 years of prevarication and delay this is very welcome news. It provides a fantastic vindication for all of our great customers who will now not only benefit from reduced heating bills, but also a very significant, non taxable payment for the next 7 years. For everyone that is keen to have a heat pump system, but has been holding out for this news, we would advise place your order as quickly as possible.
There is no question that, with the RHI confirmed, the demand for heat pump systems will vastly exceed the available installation capacity in the industry. There is little doubt that new installers will move into installing heat pumps, as the PV market has greatly reduced. We would urge buyers to be cautious however and remember that "a little knowledge is a dangerous thing", wrongly specified or poorly installed equipment being very costly.
Finn Geotherm are pleased to have gathered 8 years experience, with more than 350 systems – the efficiency of our system design and installation being recognised by winning the Energy Efficiency and Renewables award in September 2013. We are also proud to be able to install the very best equipment – superb Lampoassa ground source heat pumps from Finland and the new A Class air source heat pumps from Dimplex, that have redefined the efficiency standards for air source units.
The final documentation describing the exact mechanics of the system will be released before Easter. We have however provided an explanatory video on our web site which gives a summary of the principals as most recently published by DECC. In essence however, we are expecting the benefit from the combination of RHI and reduced heating costs to pay for a ground or air source heat pump system in less than 5 years.