Heat pump myths part 3 – Separating the facts from hot air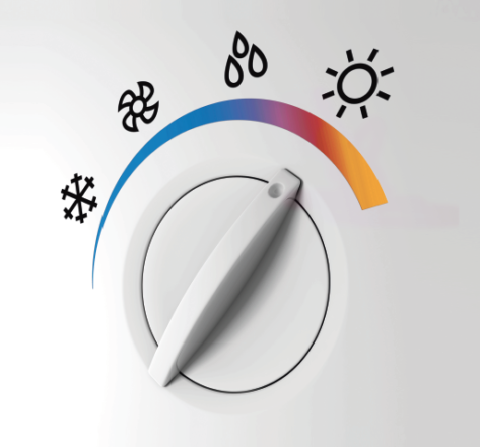 We encounter a lot of misconceptions regarding heat pumps and, as the experts in renewable technology having completed hundreds of heat pump projects, we are happy to dispel these many myths. Here's the third part in our series of Finn Geotherm myth busting blogs.
Myth 7: Heat pumps are new technology
Correct answer: The technology which lies beyond heat pumps – refrigeration – was developed more than 150 years ago. The first ground source heat pump was actually brought into use over 70 years ago in Norwich by John Sumner at the Eastern Electricity Building on Duke Street. Countries such as Finland where we get our Lämpöässä ground source systems from, use heat pumps very widely for homes and businesses and the technology copes perfectly with their harsh winters and sub-zero temperatures.
Myth 8: Heat pumps only work in new or well insulated properties
Correct answer: A well designed heat pump system can easily heat properties of all ages and sizes. Low EPC ratings and levels of insulation are also not a barrier to a heat pump installation. It is simply a question of specifying a heat pump system with a correctly sized heat pump and heat emitters (radiators), which will heat the property to the required temperature, while matching the energy input needed with the energy loss. See our case studies for examples of the large variety of properties where we've successfully installed heat pumps.
Myth 9: Heat pumps are a lot of hassle to install
Correct answer: The vast majority of heat pumps we install are retrofit projects and we work closely with the property owners to ensure minimal disruption. For example, we always aim to keep the existing hot water on for as long as we possibly can before switching over to the new system. Heat pumps can utilise a lot of an existing heating system such as radiators and pipework, as well as things like airing cupboard space.
Read our myth busters 1 and myth busters 2 blogs.
See our FAQs page for more common questions or contact us.
22nd August 2019