Location, location, location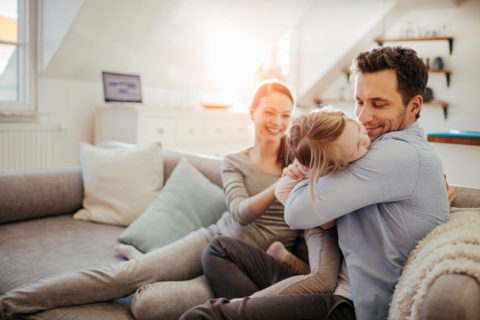 When you're moving house, location plays a huge part in deciding which properties to view – but how much do people think about location in terms of its impact on heating their homes? According to Ofgem, there are around four million homes across Great Britain which are not connected to the main gas grid. If you're moving into a property off-grid, what are your heating options?
Of the four million off gas grid, more than half are reported to use electricity to heat their homes, with the remainder mainly reliant on oil, LPG and solid fuels.
Electric heating and hot water using systems such as storage heaters and immersions are typically very expensive. According to Which? electricity prices are three to four times higher per unit of energy than gas and, even with Economy 7 tariffs, the costs are significant. The heating itself tends to be ineffective too – for example, storage heaters typically emit most of their heat during the day so homes get cold again by the evening.
Oil and LPG are perhaps the most common heating systems in more rural areas. Similar to a standard gas boiler, these use combustion to generate heat and as such, the equipment requires regular servicing to keep it working efficiently. As with gas, both are open to volatility in terms of pricing and supply, and each requires space for a tank in the garden to store the fuel. While wood burners are very popular as room heaters and for creating a cosy focal point, they're not ideal for heating an entire house.
However, there are better, more sustainable alternatives to fossil fuel heating systems which are becoming widely used across the country. Renewable heating provides greener alternatives, as well as the incentive of getting paid to switch via government subsidy, the Renewable Heat Incentive (RHI). One example is biomass which burns fuel such as wood pellets to generate heating and hot water. While it qualifies for the RHI, biomass is a combustion system so it can still be subject to price increases for what you burn and, as with oil, you'll need to order fuel deliveries and have somewhere suitable to store them at your home.
The highest RHI payments are available on heat pumps. Both ground and air source heat pumps have been used in countries such as Finland for decades. The systems work in freezing conditions up to -45°C so they take UK winters in their stride and provide hassle-free heating and hot water for properties of all types and sizes. Heat pumps don't burn any fuel either – they take the energy from the ground or air around you – making them self-sufficient and the systems themselves last longer than combustion boilers.
So when it comes to moving house, there's no need to add 'heating' to your list of criteria. There is always a way to stay warm without it costing the earth, even if you're off grid.
This originally appeared on the Fine & Country Property Lifestyles blog, August 2017.