New building regulations to cut carbon emissions and boost energy efficiency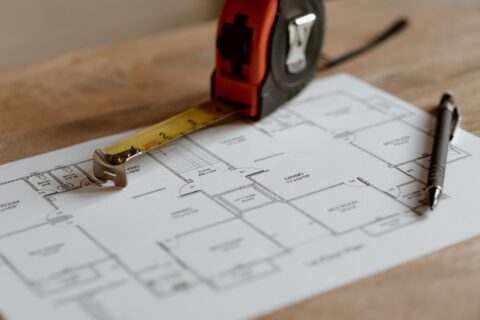 New building regulations affecting both new and existing homes have been introduced as part of the Government agenda to reach net zero carbon by 2050. The changes act as a precursor to the Future Homes Standard which is set to be introduced in 2025.
We've been keeping an eye on these latest regulation changes and what they'll actually mean for homeowners, particularly around how they heat their homes.
What are the changes?
The new regulations comprise five approved documents, which relate to Part L (fuel and power) and Part F (ventilation). The changes are listed below. We see perhaps the most significant as a 30% reduction in emissions for new homes and heating flow temperatures reduced to a maximum of 55°C for existing homes.
New homes:
New homes will have to produce 30% less carbon emissions. New shops and offices will have to produce 27% less.
A new Building Regulation and Approved Document O has been created to mitigate the risk of overheating. This includes a limit to the amount of glazing that can be installed in a domestic property.
New homes must adopt the Fabric Energy Efficiency Standard (a standard relating to the energy demand for heating and cooling) to measure energy efficiency.
A good practice specification relating to homes built with a heat pump (now an appendix in Part L).
Airtightness – ensuring that where services penetrate into the home, entry points are minimal and well-sealed for energy conservation.
Existing homes:
Uplifts to Part L and Part F, which set minimum standards for fabric efficiency.
New or replacement heating system designs must accept low-carbon heating such as heat pumps in future. This includes integrating the latest Ecodesign appliance benchmarks.
Under Part L, flow temperatures for heating must be adjusted to a maximum of 55°C for new and replacement space heating systems. Where pipework and larger heat emitter (radiator) sizes will not allow this, the system must be designed with the lowest possible design flow temperature.
Airtightness in relation to energy conservation – ensuring penetrations around pipework and services coming into the home are well sealed.
If you're having new heating or hot water systems installed in a new or an existing property, further regulations around the commissioning of the system have also been introduced under Part L. Approved Document S covers the installation of electrical car charging points too.
When do they come into effect?
The changes come into effect from 15th June 2022, with the transition period running now.
We'll be monitoring any further updates so do keep checking our blog.
17th March 2022