RHPP Payments Increased for Ground and Air Source Heat Pumps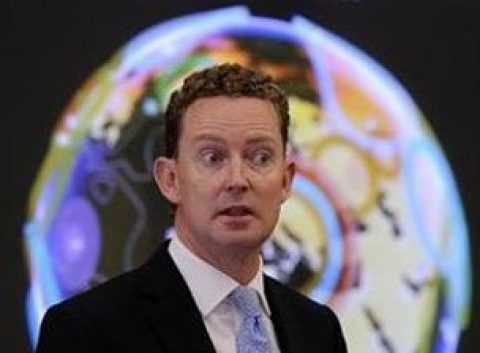 On 20th May DECC confirmed the extension of the Renewable Heat Premium Payment (RHPP) scheme for another year. The RHPP is essentially an up-front grant payment made in lieu of the much delayed domestic RHI. To encourage the take up of heat pump systems, DECC have significantly increased the RHPP relative to last year's levels. Purchasers of air source heat pumps will now be entitled to an RHPP of £1,300 compared to £850 last year, whilst ground (or water) source heat pump systems will generate an RHPP of £2,300 compared to last year's oayment of £1,250. This is good news.
As always with DECC however, matters cannot be left that simple. The silver lining comes with a cloud – in order to apply for the RHPP after 20th May, you must have a Green Deal Assessment (GDA) done on your property. A GDA is basically a report which summarises the steps that you would be recommended to take in order to make your property more energy efficient. Typically this will include improving various forms of insulation and the adoption of energy saving technologies such as the installatioon of a heat pump. Finn Geotherm are able to carry out a GDA for you and will include this as part opf your heat loss assessment at no extra cost. For now, simply having the GDA is sufficient to allow you to qualify for the RHPP (provided you meet all other criteria). You will not have to actually undertake any of the steps recommended within the GDA.
The general qualifying criteria for the RHPP are:-
You must have an MCS qualifying heat pump (all systems supplied by Finn Geotherm are MCS accredited)
The system must be installed by an MCS accredited installer (Finn Geotherm are of course fully MCS accredited for all domestic, commercial and industrial projects)
You must NOT currently be using mains gas to heat your home. Any of oil, liquid gas, solid fuel or electricity are fine. We do not agree with this limitation as the use of good quality heat pumps will generate far less carbon emissions and cost less to run than a mains gas system.
You must either own the house or, if you are a tenant, have the permission of the house owner.
You must agree to allow DECC to monitor the efficiency of your system by allowing their approved agents to install heat meters (Finn Geotherm are trained, appointed agents of BRE/DECC for the installation of RHPP meters and can install the required heat meters at no cost to you).
You must have at least 250mm of loft insulation and, if it is practical for you to do so, have cavity wall insulation (please note therefore that solid walled houses are exempt from this last requirement).
You must have all of the necessary planning and environmental permissions in place (please note that Finn Geotherm will manage these issues for you if we install a heat pump system for you)
There is currently some uncertainty regarding the qualification of houses that have been unoccupied prior to a new heat pump system being installed e.g. new houses and new barn conversions. The DECC advice personnel currently consider the release given by DECC to be contradictory in this respect, and are awaiting clarification from their colleagues (wouldn't it be nice if DECC actually worked out how the policy should work BEFORE telling us to adopt it?!). DECC have promised to email us with clarification on this important issue as soon as it is received.
In summary – the RHPP for air source units has now increased to £1,300 and for ground source to £2,300. You will have to have a Green Deal Assessment done before you can apply for the RHPP. We can do this for you. Otherwise the same condions apply as last year i.e. you can't currently have a gas boiler and your system must be MCS accredited. If you have any queries relating to this or any other matter one of our team would always be delighted to help you.