Octagon Business Park development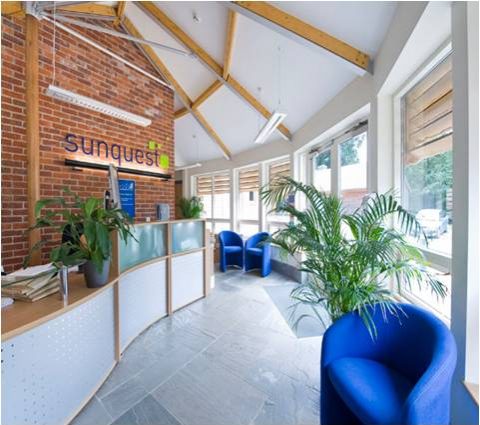 Newly developed open plan offices in Little Plumstead, just outside Norwich.
Need to achieve low emission development targets whilst providing comfortable environment. Remote location, so heating would have had to have been oil or LPG. Result would have been very expensive. Individual office suites wanted own heating system, but little room for boilers, tanks or flues.
Solution
Finn Geotherm install Lämpöässä Vsi 12 compact ground source heat pump. Footprint of unit is only 595mm x 680mm, so easily fitted in small cupboard. Integral thermal store linked to heating and hot water system, so no other tanks required. Linked to zoned under floor heating system.
Benefit
Unit installed within small cupboard. Comfortable environment and ample amenity hot water provided at less than half cost of fossil fuelled system. Client qualifies for Commercial RHI equating to more than cost of running heat pump.