Pomfrets "turn-key" solution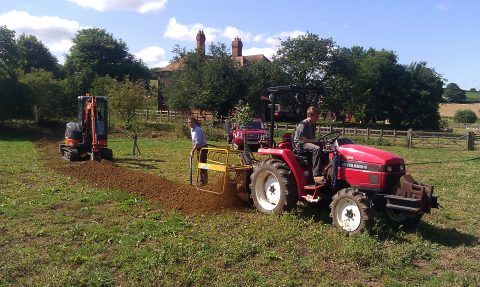 Refurbished house requiring integrated hot water and heating system.
Client wanted "turn-key" solution, encompassing heat pump system design, installation, ground works and heat distribution system.
Solution
Finn Geotherm install Lämpöässä V30 ground source heat pump with 1500m horizontal ground loop, under floor heating system and radiators. Unit has integrated 750 litre thermal store maximising efficiency of heat pump and delivering ample hot water for 4 bathrooms.
Benefit
Finn Geotherm were wholly responsible for all aspects of installation, using trencher to minimise ground disruption. System delivered ample heat and hot water for house. Client delighted with overall solution. Client benefitted from domestic RHPP and should benefit from domestic RHI.