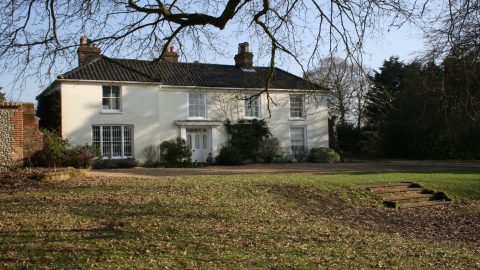 Georgian rectory and converted barns.
Rectory proving too expensive to heat comfortably via oil fired boiler system. Barn tenants complaining at heating bills. Thick stone construction requires long heat up time once heating on.
Solution
Finn Geotherm install Lampoassa T40 ground source heat pump with 2000 litre superheat thermal store. Linked to 2000m of horizontal collector loop in paddock. Radiators upgraded to improve heat distribution at lower flow temperature. District heating scheme linked all barns with rectory. Heat meters allow measurement of heat consumed by each building.
Benefit
Client delighted with install. Says rectory has never been warmer or more comfortable. Constant heating achieved for less than cost of intermittent heat via oil fired system. Client qualifies for Commercial RHI equating to more than cost of running heat pump.