BusinessGreen Leaders Awards 2019 finalist!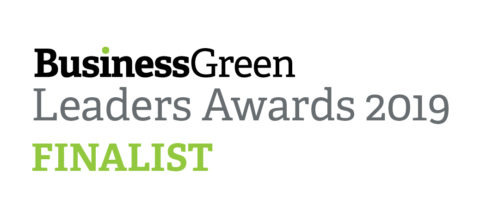 Finn Geotherm, the leading installer of heat pumps in East Anglia, has been shortlisted in the BusinessGreen Leaders Awards 2019. These are the UK's most prestigious and high profile green business awards that bring together the best and brightest from across the green community to celebrate the projects, individuals, teams and organisations that are redefining what it means to be a successful business.
Finn Geotherm has been shortlisted in the renewable energy project of the year category for the ground source heat pump installation it completed for Chapel Green, a new purpose-built special educational needs school in South Norfolk. This brilliant, energy saving project was not without its challenges – a drastic change in the installation conditions on-site saw Finn Geotherm changing the original system design at the last minute from a horizontal ground loop to an open loop borehole. However, the renewable heating experts still managed to install the entire heat pump for Chapel Green within the original budget and agreed timescales.
"The Chapel Green project was very special to us," said Guy Ransom, commercial director at Finn Geotherm, "and we are delighted to have been shortlisted for this BusinessGreen Leaders award in recognition of our ground source heat pump installation at the school."
BusinessGreen Leaders award winners will be announced in June.
A case study of the Chapel Green project will be available within our case studies section shortly.
12th April 2019