Government confirms Boiler Upgrade Scheme worth up to £6,000 for heat pump projects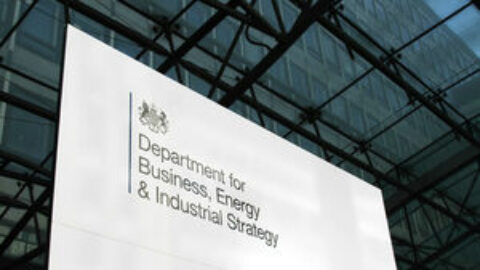 The Government has confirmed grants of £5,000 or £6,000 will be available for consumers looking to step away from oil or gas heating and install a heat pump from April 2022.
Plans announced yesterday [18th October 2021] as part of the Heat & Buildings Strategy include the introduction of a Boiler Upgrade Scheme (previously expected to be known as the Clean Heat Grant), which will provide a £5,000 grant upfront for homeowners looking to install an air source heat pump, or a £6,000 grant for a ground source heat pump installation to replace their gas or oil boiler.
The Boiler Upgrade Scheme will replace the current Renewable Heat Incentive (RHI) which ends in March. While the RHI scheme offers smaller quarterly payments – ranging from around £192 to £1,175 depending on ground or air source and size of the system – for seven years, the Boiler Upgrade Scheme will be a one-off large lump sum which is paid at the start of the heating project. With an average air source heat pump costing around £10,000 to install, the £5,000 grant will make a huge contribution towards the initial outlay. The system will then deliver monthly savings for consumers on their heating bills from the moment it is up and running.
Guy Ransom, commercial director at Finn Geotherm, said:
"We are pleased to finally have some clarity on this planned incentive which will replace the current RHI next year. The Boiler Upgrade Scheme is a great opportunity for anyone keen to step away from oil or gas and move to cleaner, greener and more energy efficient heating. As a nation, we have to dramatically cut our carbon emissions and we welcome this scheme which will enable more people to switch to renewable heating."
If you would like more information on the grant or to discuss your heat pump project, please email us.
19th October 2021