Heat pump myths part 4 – Separating the facts from hot air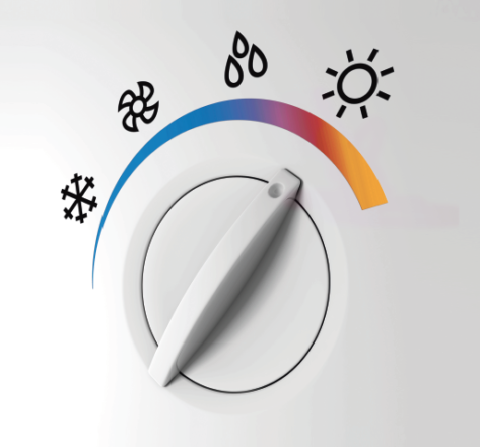 We encounter a lot of misconceptions regarding heat pumps and, as the experts in renewable technology having completed hundreds of heat pump projects, we are happy to dispel these many myths. Here's the fourth part in our series of Finn Geotherm myth busting blogs.
Myth 10: Heat pumps are really expensive
Correct answer: It is true that a heat pump will cost around three times as much as a conventional oil or gas boiler – but it will also last three times as long. If you take into account that during every year of its life, a heat pump will generate significant savings on heating, this additional upfront cost is more than paid for during the system's lifetime. Coupled with the additional benefit of the RHI which is currently available, heat pumps have a relatively short payback period.
Myth 11: Heat pumps need planning permission
Correct answer: Heat pumps are usually considered as a permitted development by the planning authorities. However, it's always worth double-checking with your local council. There are sometimes more restrictions for conservation areas, national parks and listed buildings but for the vast majority of cases, planning permission is not required.
Myth 12: You need lots of land for a heat pump
Correct answer: Ground source heat pumps require some means of collecting the heat from the ground. This can be done via a series of horizontal pipes installed just over a metre underground. If this system is used, we will require between 2 and 3 times the occupied area of a property to install the ground loop (so for a 200m2 house, you might need 500m2 of ground). If this is not available however, we can use either a closed or open loop bore hole system. This is a bit more expensive but takes far less space. If this also isn't an option for you, then we can use an air source heat pump system – which requires no ground at all.
Read our myth busters 1, myth busters 2 and myth busters 3 blogs.
See our FAQs page for more common questions or contact us.
17th March 2020