Heat pumps are ideal for providing district heating schemes in locations such as flats and social and sheltered housing.
What is a district heating system?
District heating – also known as community heating or heat networks – is a scheme which delivers communal heating for a number of self-contained properties using one main heat pump system.
How does district heating work?
Ground source heat pumps lend themselves very well to district heating. A ground loop is typically laid in the grounds around the properties and a ground source heat pump installed in a central plant room. From its central location, the heat pump delivers the required hot water for radiators and hot water taps to each home in the scheme. Homes are metered and billed individually for the energy they use.
District heating is suitable for networks of all sizes, from two properties up to schemes as large as housing estates, villages, towns and even cities. It can also be used in commercial and agricultural applications – for example, to heat a series of barns or warehouses.
Advantages of district heating
There are many advantages with district heating. These include:
Lower central heating costs. Significant reduction in heating costs for homeowners and tenants, not to mention a more efficient and effective heating system
Reduce bills and generate an income stream. The provider of the scheme can charge less for the delivery of heat, while still making a profit on heat generation
Government funding. District heating qualifies for the non-domestic Renewable Heat Incentive (RHI), payable for 20 years
Easy maintenance. The central heat pump system can be serviced and maintained without disturbing homeowners and tenants
Longer-lasting and more reliable. Commercial heat pumps have a lifespan far in excess of traditional boilers
Sustainable. Heat pumps use renewable energy and help to reduce your carbon footprint.
While district heating is still relatively new in the UK, it offers great potential and fantastic rewards for a host of applications. In Spring 2017, we installed the first communal domestic ground source district heating scheme in East Anglia for Flagship Group at 30 flats in South Norfolk. Click here to read more about this project.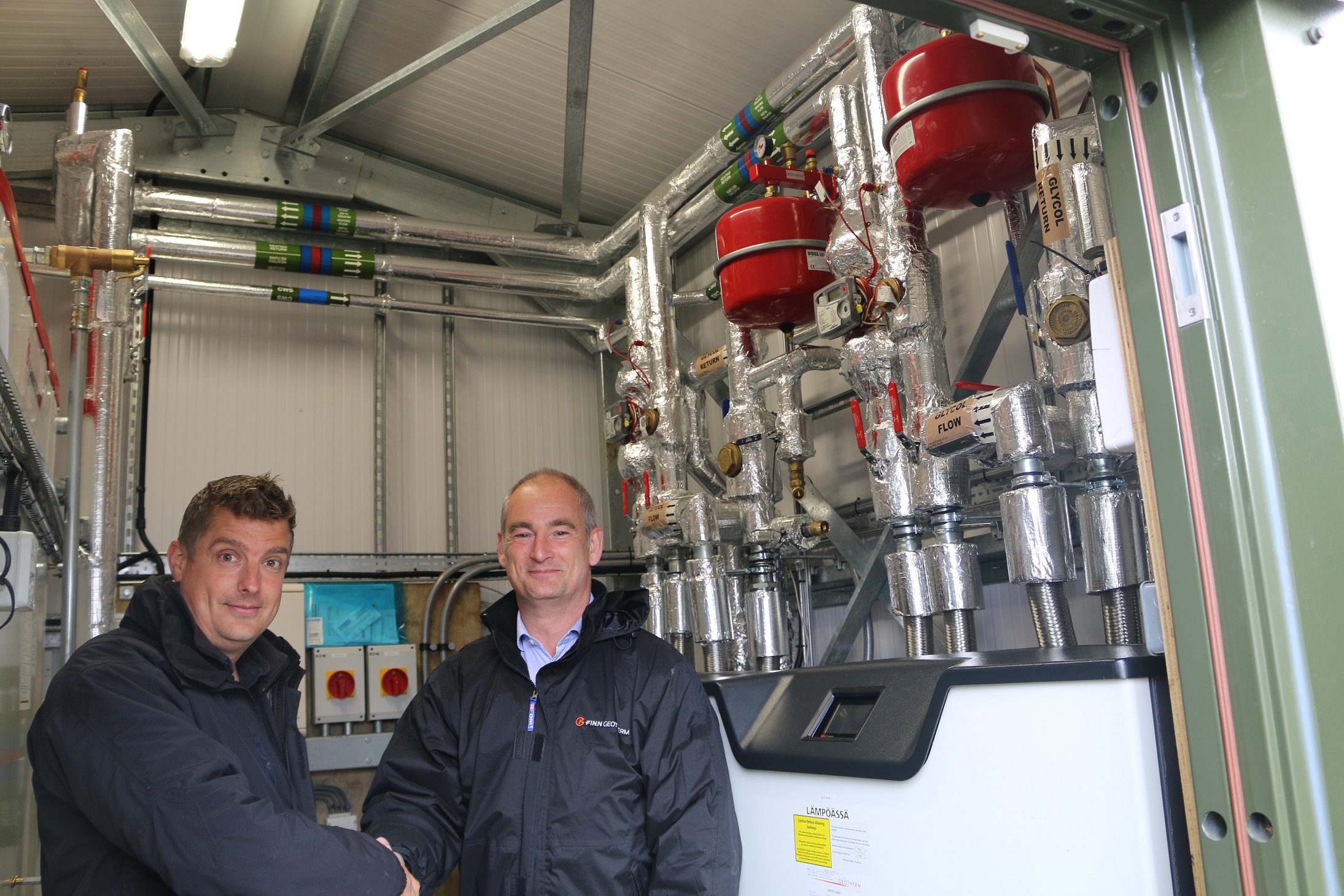 ---
Get it while

it's hot!
A heat pump can save you up to 50% on your heating bills – and, with the Government's Renewable Heat Incentive (RHI), you can get the cost of the investment back in no time at all. The RHI for heat pumps is incredibly generous – but it's expected to change. Don't delay. Get your heat pump while it's hot, for these generous payments will reduce very soon.
These incentive payments are available in two schemes – domestic for homeowners and commercial for business owners. Use our calculator to see how much you could expect to save on your current heating bills, and discover what you could earn through the RHI.